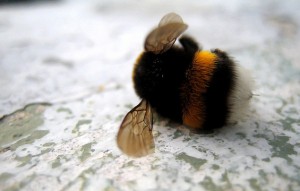 I have recently completed a review of research looking at disease in wild bees that are near managed honey bees and managed bumblebees.
In this work, I list the problems managed bees cause with specific examples from America, Asia and Europe and based on the evidence, suggest what practices could reduce the harm managed bees do to wild bees. We recommend first that the safety of bee transport be improved by employing rigorous disease screening of bees and creating unified international regulations to prevent the movement of diseased bees. Second, we advise that the mixing of managed bumblebees with wild bees should be prevented by using nets over glasshouses containing managed bumblebees. Finally, we recommend an increased conservation effort to limit the effects of managed bee use in areas suffering wild bee declines.
In this review I also give an overview of the history of the commercialisation of bumblebees – a relatively new industry.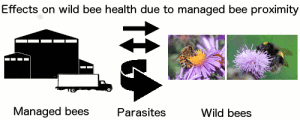 Please follow and like us: