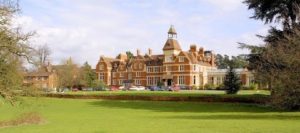 I'm excited to announce that I have started my new position at Imperial College London (Silwood Park campus)! Over the coming years I will be looking at the role of the microbiome in bee health. This will include a range of topics from microbiome transmission and diversity, to the functional role of the microbiome and how me may engineer bespoke microbiomes.
I will be working closely with the Gill lab in addition to Tim Barraclough and Tom Bell.
Keep checking back for opportunities to work in the lab!
Please follow and like us: