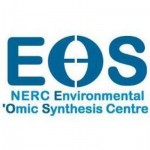 Back from my first attendance at the International environmental omics synthesis conference (IEOS) with my poster on 'the genetic basis of salmon migration' under my arm!
Had a really great time there and the University of Liverpool is a really nice campus. Was good to meet so many new faces and really get a good feel about what direction 'omics research is heading in.
– Also, conference dinner in a massive greenhouse! brilliant!
Thanks to the conference organiser, Professor F. Falciani, and everyone else who made it such an interesting 3 days

Please follow and like us: